Volunteer at Seeds 4 Success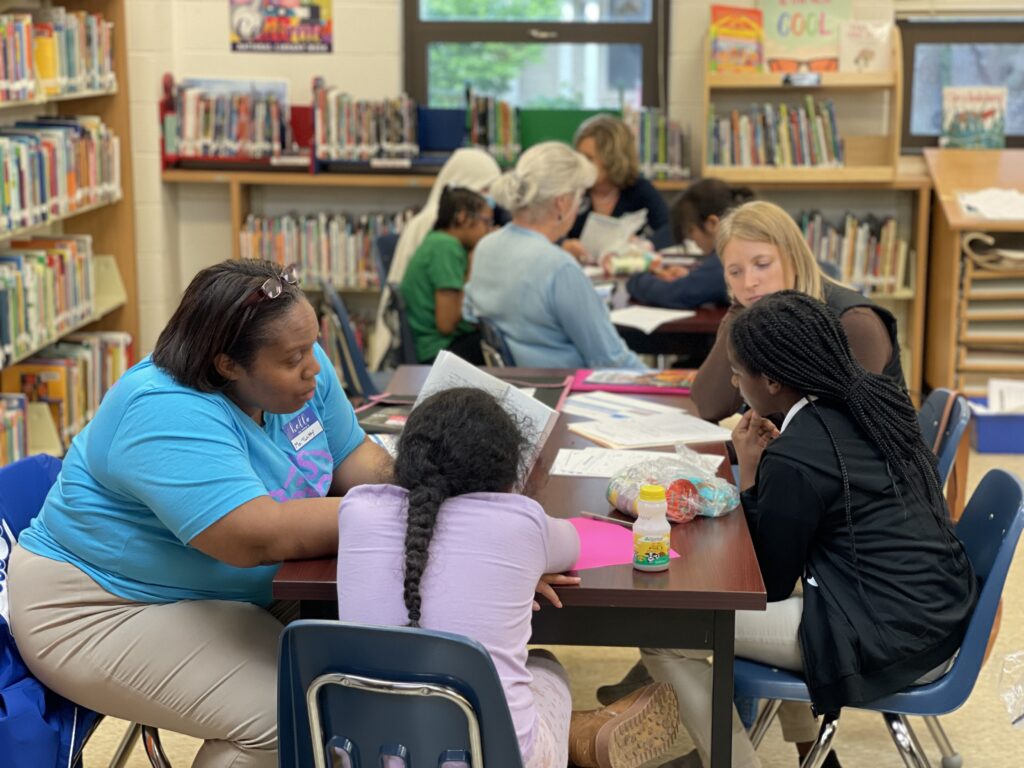 Seeds 4 Success Volunteers provide one-on-one tutoring and mentoring for children residing in low-income households in the City of Annapolis enrolled in grades K-12. Our mentors and tutors coach children towards academic success, social-emotional competency, and college and career readiness so that they can build a bright future for themselves!
"I volunteered with Seeds 4 Success to give back, but volunteering has actually given me more than I could have imagined."­

Seeds 4 Success Mentor
VOLUNTEER POSITIONS AT SEEDS 4 SUCCESS
Learn Program Tutors (Grades K-5) : Help your tutee develop and reach positive academic milestones by building foundational literacy, math, and study skills. For two hours a week tutors help participants with homework, reading, concept grasping, organizational skills, goal-setting, and self-advocacy.
Dream Program Mentors (Grades 6-9): Help your mentee build on foundational academic skills, develop and engage in social-emotional skill-building, discover new and enriching activities, and explore college and career pathways. Mentors spend two hours a week with their mentees at scheduled programs.
Weekly Floaters (Tutors or Mentors): Step in when assigned tutors or mentors are absent during after school programming for two hours per week.
AmeriCorps Seniors Foster Grandparents Volunteers: This program pairs income-eligible seniors with students to support academic success. Foster Grandparents are placed in various schools in Anne Arundel County and work with youth throughout the day, for 20 hours per week. Email [email protected] if you are interested in learning more about the eligibility requirements.
BEGIN YOUR VOLUNTEER JOURNEY WITH SEEDS 4 SUCCESS
Complete the Volunteer Interest Form below.
Participate in an initial interview with Seeds 4 Success' Volunteer Coordinator.
Complete a comprehensive criminal background check.
Attend Orientation and Program Meeting for overviews policies, the responsibilities of your role, and specific program components.
Attend either Learn or Dream programs for 90 days to experience the role before being paired with your tutee or mentee.
Attend mandatory trainings to sharpen your skills!
Questions? Email Caitlin Tobies, Volunteer Coordinator,

[email protected]
---
New Volunteer Interest Form