Careers
---
Seeds 4 Success Current Openings:
---
Position: Director of Development and Communications – Full Time Staff Member
Hours: Full time, 40 hours/week Location: Annapolis, MD Compensation: Starting at $60,000
To apply, candidates must submit a cover letter and resume to the Executive Director: Jen Pastrone, [email protected]
The Director of Development and Communications is responsible for building successful fundraising and communications strategies across the organization to increase public awareness and financial support for Seeds 4 Success' vision and mission.
Key Responsibilities:
Designs, implements and oversees a comprehensive three-year development program that will increase funding at least 35% each year
Engages and stewards current donors while identifying, researching, cultivating, and soliciting new individual, foundation, and corporate donors
Develops and implements strategies and activities to reach and exceed annual fundraising goals
Develops and manages a major gifts program
Evaluates fundraising activity, cultivation, revenue and trends to identify future opportunities for revenue growth
Prepares reports that evaluate fundraising efforts and outcomes to the Executive Director, Board of Directors, and staff as appropriate
Leads the development of engagement events in partnership with the Development Committee and Board of Directors that expand and enrich the donor network and increase annual revenue
Develops a strategic communications plan that aligns with fundraising and development activities
Develops high-quality donor communications across all platforms and methods (ie., website, social media, cultivation materials, direct mail, solicitation letters, emails, and acknowledgements) that foster donor relationships and enhance confidence in the organization
Orchestrates the most effective vehicles/channels for communicating those messages to the public and media
Ensures that ethical fundraising standards and confidentiality requirements are met by staff and board members
Qualifications:
3+ years of fundraising and communications or equivalent experience
Four-year degree or equivalent education/experience
Ability to be a creative, strategic, and critical thought partner to the Executive Director in driving transformative growth of the organization
Proven experience building and growing a comprehensive fund development program
Possess a strong foundation of effective nonprofit fundraising systems and methods while continually seeking to improve effectiveness of the position and displaying an on-going commitment to learning and self-improvement
Possess a passion for storytelling and have excellent communication skills, including strong listening, written, verbal and presentation skills
Strong organizational and project management skills
Proficiency using donor database management systems, particularly Salesforce, to manage relationships, track campaigns, and ensure complete, secure, and private donor records
Technologically proficient using Google Suite, Mailchimp, Adobe Acrobat
Availability to work nights and weekends as necessary to attend meetings and events
Strong networking, community engagement and relationship building skills
Pass a comprehensive background check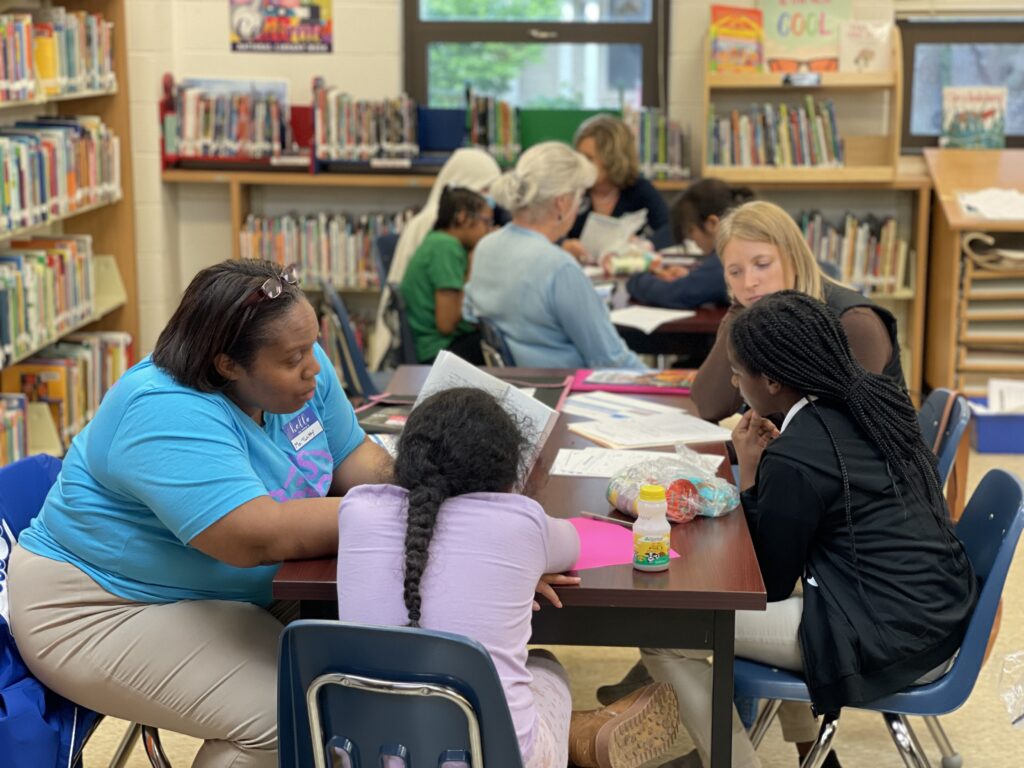 Position: Volunteer Maryland AmeriCorps Volunteer Programs Assistant
Salary: Annual stipend of $17,600 and an Education Award of $6,895

Hours/week: 40
Purpose and Scope
This is an 11 month, full-time (40 hours/week) AmeriCorps member position with Volunteer Maryland (VM) at Seeds 4 Success. Volunteer Maryland AmeriCorps members, ACMs, are responsible for building capacity and developing and implementing a volunteer program. The member will focus on increasing the Service Site's effectiveness, efficiencies and/or expand the Service Site's reach or scale. The outcome will be an increase in capacity for the Service Site to serve their identified community. The VM service year will begin on September 13, 2023 and conclude on July 31, 2024; members must complete 1,700 service hours during the term.
Benefits
VM AmeriCorps members receive a living stipend of $17,600 (pending funding from the Governor's Office on Service and Volunteerism), and health insurance if they are not already covered. They may also qualify for a childcare allowance. Other benefits include mileage reimbursement for site-related travel, student loan deferment, professional training, valuable networking opportunities, working with a dedicated team of AmeriCorps members and staff, and making a real difference in a local community. After completion of a successful service year, members receive an education award of $6,895 through the Segal AmeriCorps Education Award. Some members may qualify for Public Service Loan Forgiveness, see additional information from the Consumer Financial Protection Bureau:
https://www.consumerfinance.gov/ask-cfpb/what-is-public-service-loan-forgiveness-en-641/
Volunteer Programs Assistant Key Responsibilities
Develop a written work plan and timeline for implementation.
Develop program materials such as a policies and procedure manual, volunteer position descriptions, promotional fliers or brochures, and screening, training, and evaluation tools.
Recruit volunteers. Outreach methods may include: presentations to faith, business, and/or community groups; staffing information booths at community events; and utilizing the media.
Screen volunteers as necessary; procedures might include interviews, reference checks, and criminal background checks.
Develop and facilitate orientation and training for volunteers.
Supervise volunteers; develop and implement recognition activities for volunteers such as special events, awards, gifts, etc.
Maintain accurate records of volunteer participation and report to Volunteer Maryland.
Evaluate progress made in achieving program goals; report on progress to Volunteer Maryland.
Develop community partnerships to support the volunteer program.
Serve as public ambassador for the Service Site, Volunteer Maryland, and AmeriCorps.
Participate in VM and AmeriCorps training, service projects, and other activities.
Note: The AmeriCorps member will not be allowed to perform duties that violate the AmeriCorps Prohibited or limited Activities or fall outside of the program goals outlined in this position description.
Volunteer Maryland AmeriCorps members may not perform any services or duties or engage in activities that would otherwise be performed by an employee as part of the assigned duties of such employee. An employer may not displace an employee or position, including partial displacement such as reduction in hours, wages or employment benefits as a result of the use of an AmeriCorps member. An organization may not displace a volunteer with an AmeriCorps member.
Requirements
To serve as a Volunteer Maryland AmeriCorps member, an individual must:
Be at least 17 years of age
Have a high school diploma or its equivalent
Be a U.S. citizen, U.S. national, or legal permanent resident alien of the United States;
Satisfy the national service criminal history check of the national sex-offender registry state repository check (Maryland and state of residence),and FBI fingerprint check; Criminal history checks will be initiated before the start of service; an individual will be ineligible if s/he is required to register on the National Sex Offender Registry, has been convicted of murder, or fails to disclose any previous conviction. Other convictions or pending charges will be evaluated on a case-by-case basis in accordance with program policy.
Skills
Skilled at taking initiative, problem solving, and working independently, to be able to develop and implement a volunteer program.
Skilled at building interpersonal relationships, to work effectively as part of a team (at the Service Site and with their cohort), and to manage volunteers.
Strong verbal skills, to communicate effectively with staff, volunteers, and community groups.
Skilled at written communication, to develop program materials and reports.
Committed to the concept of national service and to making a difference in his/her community.
Basic computer literacy, to be able to produce program materials and track volunteer hours.
Have own, or have access to, transportation to and from VM trainings, events, and Service Site-related activities.
Able to respond to organizational change productively and maintain a positive attitude.
Have an open mindset and focus on possibilities.
Other Desires
Fluency in written and spoken Spanish highly preferred
Applications must include a cover letter and resume to be considered for the position.
Please email your cover letter and resume to Caitlin Tobies, Volunteer Coordinator, [email protected]
---
Here's why our employees love working at Seeds 4 Success!
IT'S REWARDING!

"I really enjoy this work, the relationships I build and the positive feedback we receive throughout the community. At Seeds 4 Success, the rewards are many, but my favorite is being able to help guide children at a critical time in their lives." – Program Manager

IT PROVIDES PROFESSIONAL GROWTH!
"One of the most impactful aspects of my work is to see these relationships form and to watch our youth blossom because of them. I have grown a lot both personally and professionally since I first started at Seeds 4 Success and can attribute that growth to all the opportunities I have been able to take advantage of through this work." – Volunteer Manager
IT'S INSPIRING!
"I'm hoping that seeing the issues and solutions that the Seeds 4 Success programs offer will give me inspiration in the future. Going forward in my life I'm hoping I can do something that takes an innovative approach to helping people." – Intern